VegVibe is the only magazine in Singapore that covers anything and everything that is vegetarian and vegan, and serves as a uniting platform for related issues such as Health & Nutrition, Animal Welfare and Environmentalism. We publish once every two months and distribute the magazine free at almost 90 locations across the nation.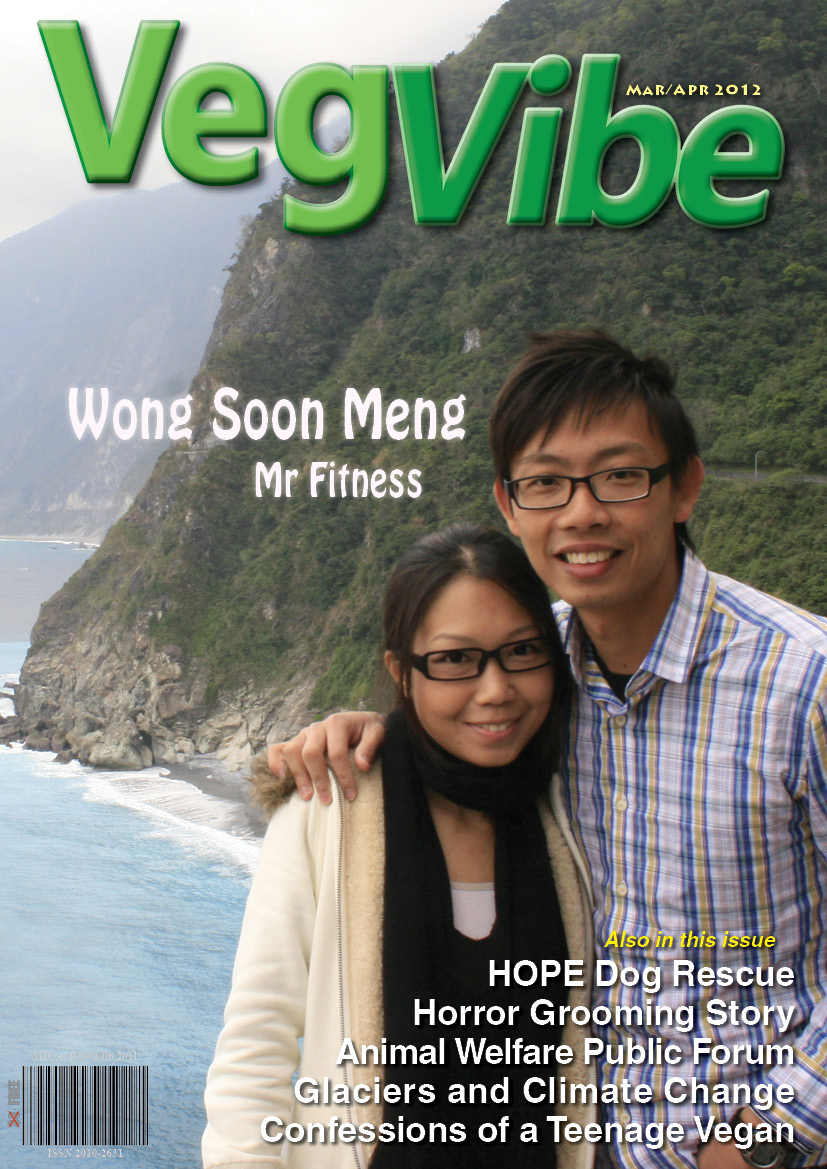 Read the online version by clicking the thumbnail on the left or download the PDF copy (right-click and 'Save As') directly to your computer
Welcome to the future
VegVibe magazine aims to bring together business, community, activism and government to form long-term solutions that make things better for longer. We engage all the stakeholders, create awareness, and facilitate collaboration and communication among the various agencies, organisations and individuals.


Join us on facebook and meet like-minded people from around the world who honour the work we do as our fans. Comment on our stories and content and share your input to make our content even stronger.
Our Business Model
Quality Content
Our purpose is to facilitate awareness and encourage positive change in society and the individuals who make up the larger community. Thus we keep the information free for all our readers to enjoy and provide articles, reports and stories that make them think about their actions and the world around them.
Our Advertisers
Sustainability, not profitability
We believe that our sincere approach has resulted in a readership that appreciates what we do and respects what we have to offer, making VegVibe a valuable and solid platform through which advertisers can reach out to their target audience. We believe in forming relationships with our advertising partners and help them beyond just putting their brand on our pages - we help them connect with their customers.
Advertising Enquiries

+65-90602206 (Ganga)
+65-90057385(Halimah)

vision@vegvibe.com
vegvibe@gmail.com

Flip through this month's issue by turning the page corner below!